Tyre Fitting in Herefordshire
At Ian Jones Tyres we can supply and fit all makes and models of tyres. We will also balance your new tyres as well as provide tracking/alignment all from our local garages in Kington or Brecon.
Whether your looking for Kumo or Pirelli tyres, we ensure that your vehicle is fitted with the correct tyre for your driving style. We will also do our best to match & beat any like for like tyres.
The Law – 3 Points Minimum Per Tyre
Did you know that for every defective tyre you have on your vehicle the Police will issue you with 3+ Penalty Points. If you have a defective set of tyres on your car. you could loose your license, freedom & your job / career. your stopping distance changes and could cause a collision.
Is it really worth the risk? let us check your tyres for bulges, tread wear of slow punctures.
To ensure that your tyres are legal, call us today on 01544 230 291 or email us.
As arguably the primary safety feature on your vehicle, Ian Jones Tyres strongly recommends buying new tyres, not part-worn or 'used' tyres.

As the only part of a vehicle in contact with the road surface, tyres play a critical role in road safety. Acceleration, braking, steering and cornering all rely on the tyres' relatively small contact area with the road surface so their correct selection, care and maintenance is essential.
However, each year in the UK, more than 1200 road casualties are caused by an accident where illegal defective or under-inflated tyres are a contributory factor.
For More Information Or To Book In, Email Us Or Call 01544 230 291
The legal minimum tread depth for cars in the UK is 1.6mm throughout a continuous band comprising the central three-quarters of breadth of the tread and around its entire outer circumference.
In wet weather tyre tread grooves help to remove water from the contact patch between your tyres and the road surface meaning your car can brake, steer and accelerate properly.
Without adequate tread depth your tyres may not be able to perform properly in wet conditions, reducing your safety on the road. It is therefore advisable to consider replacing your tyres well before they reach the legal minimum.
Furthermore, drivers whose tyres fail to comply with the minimum tread depth requirements risk a fine of up to £2,500 and three penalty points for each illegal tyre
THE 20P TEST
A quick and easy way to see if your tyre tread exceed the minimum legal tread depth is to take the 20p test.
Simply place a 20p coin into the main tread grooves of your tyre. If the outer band of the 20p coin is obscured when it is inserted, then your tread is above the legal limit.
If the outer band of the coin is visible, then your tyres may be illegal and unsafe and should be checked immediately by a qualified tyre professional.
When taking the test, remember to check at least three locations around each tyre. As the test is so quick and easy, stay safe by checking your tyres at least once a month.
For More Information Or To Book In, Email Us Or Call 01544 230 291
The air pressure within your tyres is the most important factor in determining how well they perform. Pressure affects the tyre's speed capability, load carrying capacity, handling response, wear rate and overall safety. What's more, under-inflated tyres will cause your car to use more fuel and emit more CO2 emissions.
It's therefore critical for your safety and comfort that your tyres are properly inflated in line with the vehicle manufacturers' recommendations. Tyre pressures should be manually checked when they are cold at least once a month or before a long journey.
However, in order to assist you in monitoring the pressure in your tyres, all new cars are now equipped with a tyre pressure monitoring system (TPMS) which notifies you of any pressure issues.
For More Information Or To Book In, Email Us Or Call 01544 230 291
To help drivers in making an informed choice about safer and more environmentally friendly driving, from 1st November 2012 all new car tyre labels will be labelled according to their performance in three key areas.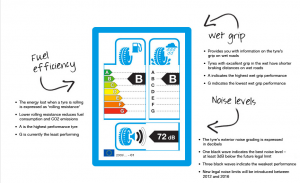 For More Information Or To Book In, Email Us Or Call 01544 230 291
Want To Know More About Your Tyres?
Whats Checked In A MOT?
Tyres and wheels
These will be inspected to check for:
condition
security
tyre size and type
tread depth
Spare wheels and tyres are not inspected.
Vehicles first used on or after 1 January 2012 will be checked to make sure the tyre pressure monitoring system (TPMS) MIL is working.
What Is Aquaplaning?
In situations when your tyres have insufficient tread depth to clear the water properly from the road surface, you may experience the particularly hazardous phenomenon of aquaplaning.
During aquaplaning, your tyres lose contact with the road surface and travel on top of the water's surface. With no contact with the road, you are unable to accelerate, brake or steer effectively, greatly increasing your risk of being involved in an accident.
To reduce your risk of aquaplaning, check your tyre tread depth regularly.
How often should my tyres be checked?
Tyres should be inspected at least once a month and before any long journey. Checks should include checking the air pressure, overall condition and tread depth. And don't forget to check the spare or the compressor and sealant if no spare was fitted.
What are the fines for driving with illegal tyres?
Drivers who fail to comply with the regulations face a fine of up to £2,500 and three penalty points for each illegal tyre.
What causes irregular wear?
Irregular wear can be caused by a number of factors. Repeated scuffing of tyres against kerbs, misaligned steering, aggressive driving, the over- or under-inflation of the tyre, worn suspension parts, are just some reasons. There are so many variables that there is no one single answer.
Tyres should be checked regularly for any signs of wear and replaced accordingly.
How many miles can I get from my set of tyres?
Tyre life is very dependent on the way that they are used. A set of tyres well maintained and used exclusively on motorways can return a much higher mileage against tyres badly maintained and ill-treated in a city centre and urban environment.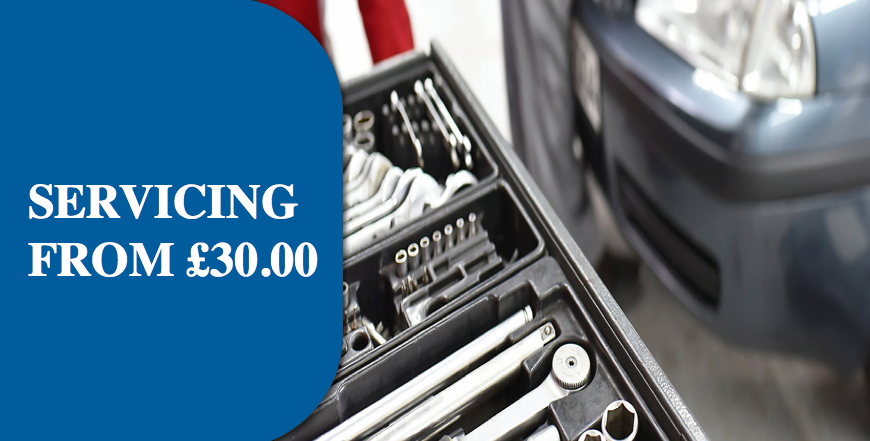 What are winter tyres?
Winter tyres have been designed to specifically cope with snow and ice, as well as cold and damp conditions. Below 7 degrees celsius the tread compound in normal tyres begins to harden, providing less grip. Winter tyres use advanced silica compounds so they remain pliant in cold temperatures, giving more grip and shorter stopping distances. They also have specially designed tread patterns to give superior grip on ice and snow.
What do the sidewall markings mean?
The sidewall markings provide descriptive information about the tyre. The most important markings for drivers in the UK are size and type, aspect ratios load and speed indices (service description).
For more information visit: TyreSafe
Which is the best axle to place new tyres on?
New tyres on the rear axle provide better driver control on wet roads. This is because tyres with deeper tread are better at displacing water and give better grip. If the new tyres are fitted at the front the car, then it is more likely to oversteer when grip is lost in wet weather, which is much harder to control than understeer. Oversteer is when the rear of the car slides sideways, and understeer is when the front of the car slides.
Should I fit four new tyres at a time?
It's better to fit all four tyres at the same time but if that is not possible then fitting two tyres at a time, and as a pair to get the best handling and grip on each axle, is the next best option.
As a last resort, then a single tyre can be replaced.
In all circumstances, seek the advice of an expert tyre retailer before replacing any tyres.
WHY CHOOSE US ?
Here are some genuine reasons to choose us next:
Local Business
38 Years Experience
Qualified & Trained Technicians
Quality Parts
Reliable Service
Great Customer Service

MOT Testing
MOT Testing at its finest. We are currently running a summer promotion so place call us or pop in for more information.
Garage Services
We have a comprehensive range of vehicle servicing. From part car servicing, full car servicing to diagnostics, repairs & paint work.
Take Advantage Of Our Amazing Offers!
Complete the form below or you can call us at Kington on 01544 230 291 or Brecon 01874 622 905